I am so so x10000 stoked to tell you that we will be serving Onyx Coffee as our "house" or main coffee, alongside other rotating offerings. Onyx Coffee Lab is out of Arkansas. We choose this company based on the incredible taste of their coffee, their seriously off-the-chart standards, their dedication to transparency and *"Relationship Coffee."
Why a coffee roaster in Arkansas you ask? Shouldn't you keep it local? Sorry to tell you, but coffee is just about the most global thing you'll do in a day (The New Rules of Coffee)! Your espresso is likely representing 2 or more countries in 2 different hemispheres! Coffee is already a global commodity that supports the world economy as well as the local, often impoverished, areas where this coveted bean is cultivated. So, to maximize the positive effect on the world via economies, environments, and, of course, your taste buds, Fairlane is partnering with someone who is already winning at the coffee-game!
Onyx features warm delicious blends for brewed coffee, exquisite single-origin coffees that just might bring a tear to your eye and, of course, has developed a stellar blend for espresso-based drinks: Monarch. Here is what Onyx has to say about their Monarch blend: "It's higher in sweetness and developed in the roast to take fruit flavors to caramels, brown sugars, and chocolates. For this blend, we use a combination of seasonal East African and Guatemalan coffee lots that showcase sugar and complexity. When tasting find bittersweet dark chocolate, a mulled wine acidic sweetness, molasses, and a hint of dried berries on the finish. The coffee is extremely heavy and dense with a velvety-like mouthfeel". All this to say that your coffee is going to taste really good. Onyx works backward when developing a coffee. First, they decide what they want the coffee to taste like, then they blind-cup, or critically-taste, coffees to find the exact notes. Also, Onyx only purchases seasonal coffee, meaning they've tasted the notes that will be in your cup and the producer is able to turn over crops at an economical rate.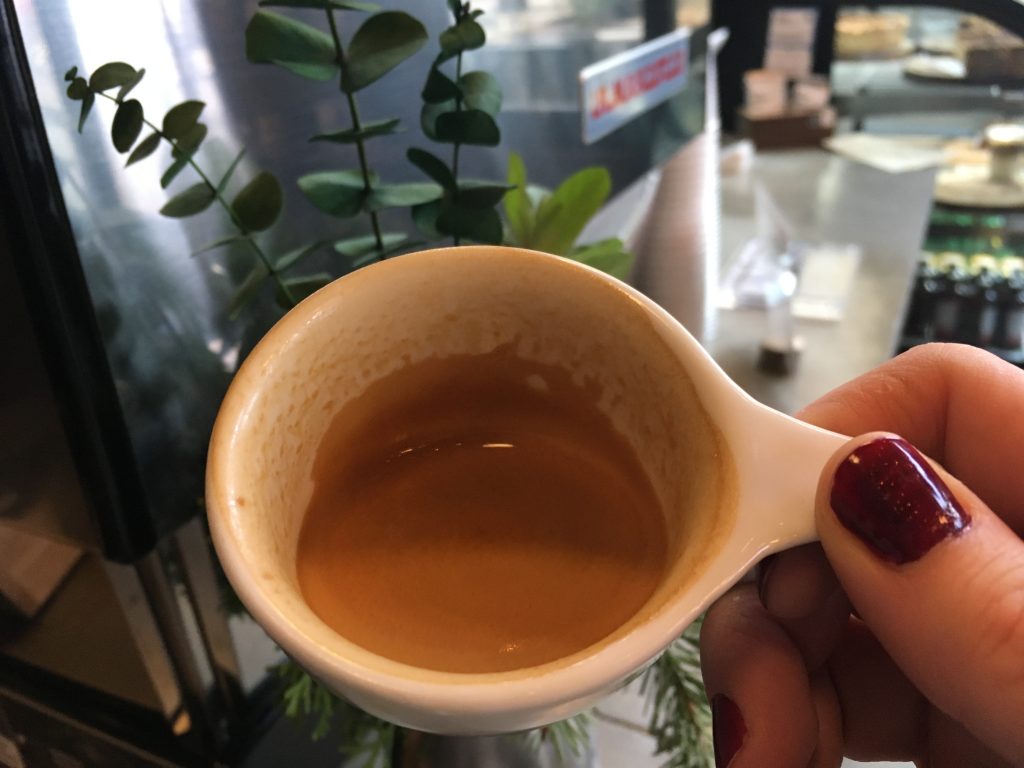 Onyx is also morally upping the coffee industry through their goals (read below) regarding green coffee buying. This focus on just practices not only elevates the source communities but also allows you, the consumer, to exercise your moral muscle when it comes to the use of your dollar (or peso, or euro, etc!). How awesome is it that doing the "right thing" leads to some of the most consistently breathtaking, warming, and delicious coffee!?
Onyx Coffee Lab Goals:
We visited the farm or cupping lab and listened to the producer/agronomist or head cooperative/association to ascertain better knowledge about the culture and practices.

We cupped the coffee, and it scored to our industry-high standards.

We do not buy futures or multiple harvests to ensure that what we cupped for that year is what we serve.

We do not ask for exclusivity from producers, binding their options.

We pay what the coffee is worth. This always is at least double Fair Trade minimum due to the quality we buy, and many times is three to ten times the amount.

We do not finance any coffee. Cash flow is just as important as the final price. Coffee is paid in full upon delivery, and we pay a percentage up front upon contracting.

We are completely transparent from price to logistics to cupping score, to who we work with buying and shipping coffee.

We work to set premiums after a contracted price to incentivize quality and community building. This can be .10¢ – .25¢ extra per pound or community projects such as school supplies in the growing village, sports jerseys, vented chimneys for kitchen fires, etc.
We'd love to make you a cup 'a, talk shop, and enjoy the community that coffee creates!
See you soon.
Peace, Love, and Coffee,
Alex and Your Friends at Fairlane
*Click on the link above and definitely make sure to read the section "story"!- I dare you not to get so excited you squeal while jumping up and down 😉  … 'cause that was my reaction when I first read it!